Tile Backsplashes
Kitchens and bathrooms are long known for being the most functional areas of a home. If you want to add fashionable design to your home, upgrading a kitchen or bathroom is one of the quickest ways to accomplish that goal. Backsplash tile is one way to enhance these spaces, with plenty of design options to choose from that add personality as well as functionality. At Wills Carpet One Floor & Home in Batavia, we carry a wide selection of tile for your kitchen or bathroom. We know you will fall in love with the vast number of styles in our showroom, and we want to help you with your project.
Custom Backsplash
Tile backsplash brings creativity to home design. Tile is a versatile material, and while all tile is not the same, most tile can be combined in different patterns to create a totally customized backsplash. Pair stone tile with a ceramic tile border or ceramic with a round mosaic every few inches for an eye-catching feature. No matter your preferences, tile is a material that can be exciting and innovative.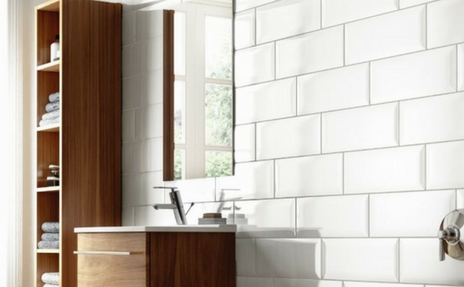 Durable Protection
Tile is a dependable choice for keeping your walls shielded from all of the daily wear and tear your home experiences. When tile is used as a backsplash, your walls stay protected from moisture, spills, and splatters. Homeowners need the best protection they can get to keep walls in good condition for an extended amount of time. Tile is the ideal material to protect walls all while looking great.
Easy Maintenance
With the addition of a tile backsplash, you no longer have to spend time cleaning walls and scrubbing stubborn messes. Tile is one of the easiest ways to keep kitchens and bathrooms low-maintenance because dirt does not stick to it. Similarly, tile can be wiped down when mishaps do happen without needing excessive cleaning supplies.